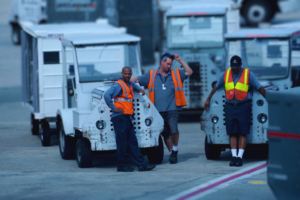 Nationwide Air Transport Sector Strike in Italy on May 19
Various unions representing workers in the air transport sector in Italy have announced a nationwide strike scheduled for May 19. The strike will involve airline ground handling staff, airline crew, and others, and is motivated by concerns regarding wages and working conditions. The strike is expected to affect multiple airlines, including Air Dolomiti, Volotea, American Airlines, and Emirates. As a result, flight disruptions and delays are likely throughout the country, and processing delays at airports are also anticipated.
Travellers planning to fly within or to/from Italy on May 19 are advised to reconfirm their flights, prepare for delays, arrive at the airport well in advance, and stay updated by monitoring airline, airport, and civil aviation websites for further information.
Please visit to know more: National Civil Aviation Authority.